AdyBlaze.com is a young & vibrant online shopping portal, owned by Ady Blaze Corporation and launched by Mohd Adil Rasheed, aimed at delivering our beloved customers the best quality of brands and products that are in a true sense reliable, dependable and fashion oriented. We aim to provide our customers with the latest trends from the fashion world on our shopping portal, which you can buy without any hush and rush saving all your precious time.
A pleasant shopping experience, made easy for you!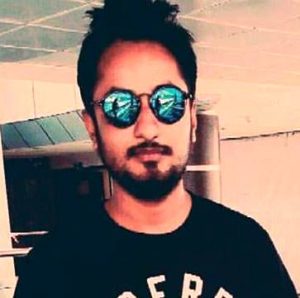 Founder's Words
I wanted to provide best products and fast delivery to our customers, I will always provide quality and genuine products. AdyBlaze.com understands the needs of its customers, whether they are from any age group and this has accentuated us to bring you an array of latest brands and products ranging from electronics, clothes, fashion jewellery, home & kitchen wares, footwear, lingerie, beauty & personal care products and much more for your daily lifestyle. We are continuously digging out more products and adding them to our shopping portal so that you can get a perfect online shopping experience anywhere and anytime!
Our Values
Customer Satisfaction
Our foremost priority are our customers and their happiness. AdyBlaze.com makes it easy for the consumers to get the best products in the market at best prices and with amazing deals. And to achieve this we consistently wield ourselves to grow more and keep you delighted always.
With a vision to achieve excellence in our products, relationships, services with best business practices as well as ethics and to be one of the leading e­commerce companies, we always keep on working on new ideas, latest fashions & designs and keep you up­ to ­date daily.
Mission
Our aim is to provide classy and premium quality products on time with 100% customers' satisfaction. And to achieve this we go through different processes:
Quality Check: We procure the products and store them in our warehouse where we do a complete and comprehensive quality check before we ship them to you.
24 Hours Dispatch: We ship our products through reputed courier companies like Fedex, Bluedart, Delhivery and Ecom Express with shiprocket and as per our 24 hours dispatch policy, we dispatch your product(s) on the same day on which you purchase them.
Personal Manager: We offer a personal manager to our customers, to answer all their queries or solve their issues.
We believe in delivering a hassle free and enjoyable shopping experience to the customers across the country with the widest range of brands and products.
In case of the rare event where our customer is dissatisfied with our products, he/she can use our easy return/exchange policy by dropping us an email at sales@adyblaze.com so that we can ensure that they have the best shopping experience.